Trimtab is the umbrella term for the urban intervention experiment series by
ATOLYE︎︎︎
. Inspired by Fuller's emphasis on trim tab.
Overview:

The project was designed for International Flower Festival by Besiktas Municipality in Istanbul-Turkey. The aim was exploring the effect of minimalist, optimized, ecological material sets across public spaces.
Trimtab.1 is the first exploration, where a robust, translucent and wheeled structural framework takes the stage.




Role:

Poject Management

Team:

In coloboration with

ATOLYE︎︎︎ Year:


2016

Practices:

Urban Installation & System Design, Graphic Design
As an urban API, this superstructure allows variable placement with three delineated scenarios (room, corridor, three islands), coupled with compositional variety for seating, leaning, and planting.






Video: Ozgur Onurme, Editing: Murathan Sirakaya



This system suggests peace at two different levels: isolation and interaction. On a personal basis, the vertical panels have the capacity to form an oasis in a rather hectic context, thus enabling a peace of mind, even on a fleeting basis. On a communal basis, the shifting field condition enables serendipitous conversations and mutual empathy across strangers.












Shadows
Citizens prefer to sit in shadows when the weather is too sunny.


Patterns
Lunch time is the rush-hour for this square. People prefer to spend time in restaurants.

Signage
After placement of 'please take a seat' sign, people started to sit and take selfies with the installation.














Editing: Murathan Sirakaya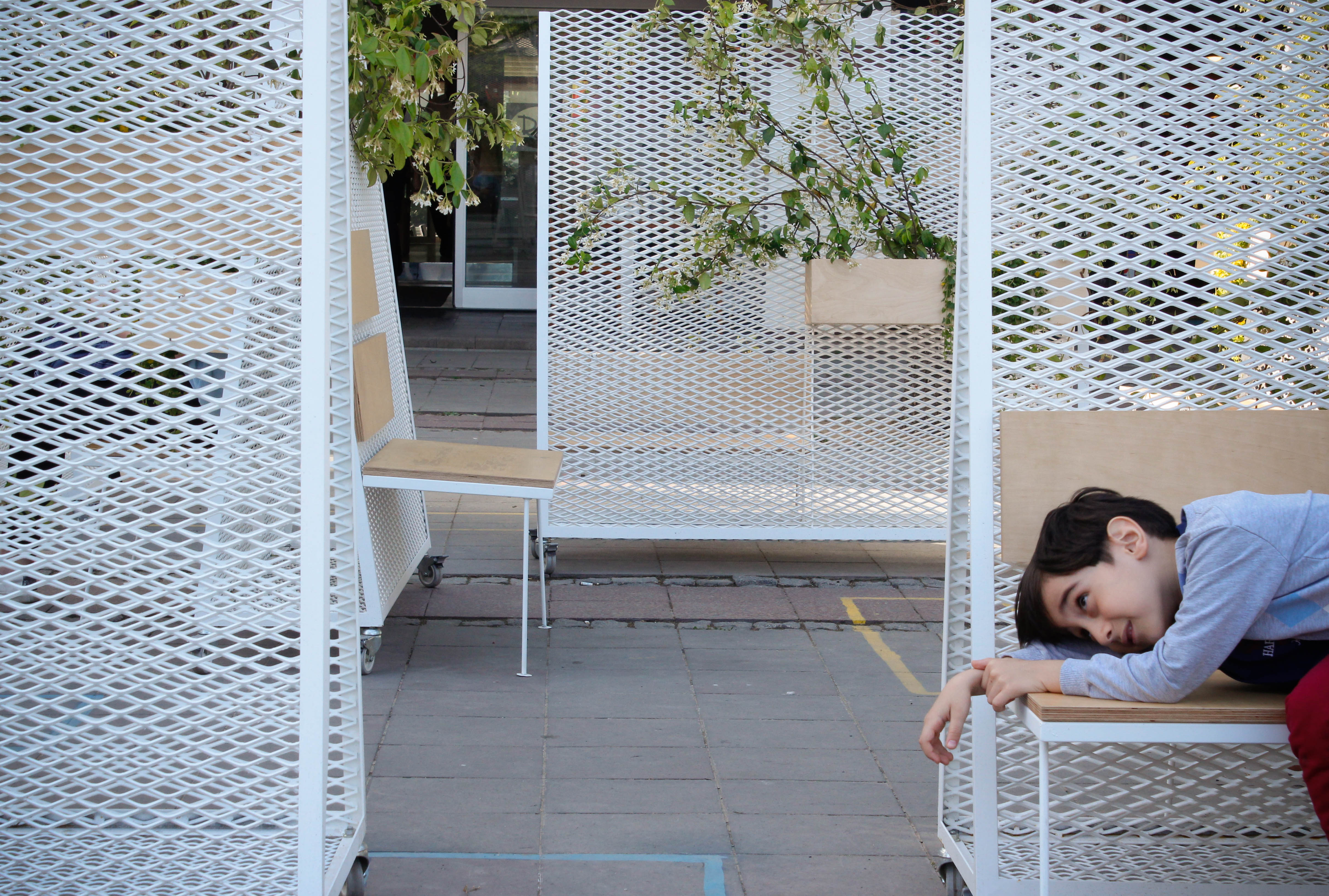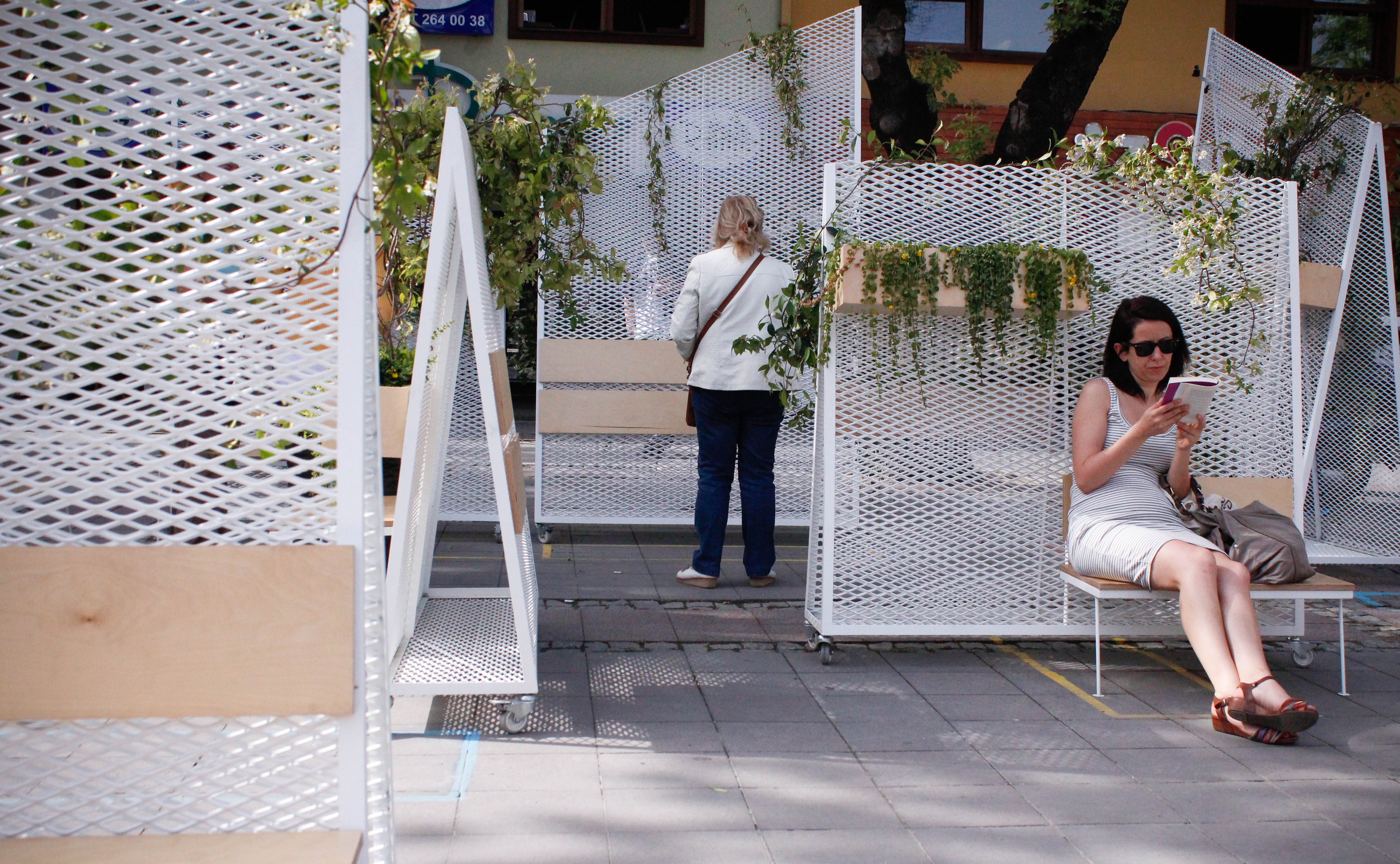 ---